Global packaging industry set to spend 2.8% more on beauty
Rising hygiene levels in developing countries is largely responsible for the predicted growth of the sector
Oral and baby care are tipped to be the fastest cosmetics growing sectors, thanks to rising hygiene levels in developing countries.
A recent study by Euromonitor International has predicted that the global packaging industry is expected to spend 2.8% more on the beauty sector by 2022.
According to the researchers, this is largely due to the rise of hygiene levels in developing countries, such as China and India, as oral care products are forecast to be the largest contributor.
Mylan Nguyen, Senior Beauty & Fashion Analyst at Euromonitor International, said: "Beauty and personal care packaging volume continues to grow globally, driven by changing lifestyles and consumers adopting new hygiene routines.
"Consumers in developing markets are seeing their disposable incomes grow, and as a result are changing their hygiene routines as they can afford new beauty products and formats.
"This primarily concerns essential toiletries, such as bath and shower, hair care and skin care products, which in terms of packaging translates into growing volumes of HDPE bottles."
HDPE is a polyethylene thermoplastic made from petroleum and is widely recycled globally.
Nguyen continued: "While flexible plastic is still expected to grow globally at a 1% CAGR over 2017-2022, this will be at a slower pace than HDPE bottles."
However, this could be a concern to environmentalists as the amount of plastic pollution in the world's oceans is set to treble in the next decade.
Despite these concerns, Nguyen believes brand owners and packaging manufacturers are showing a commitment to greener packaging.
She said: "Consumers are increasingly aware of the impact that packaging has on the environment.
"As a result, brand owners and packaging manufacturers are working towards greener packaging solutions, offering bio plastic, post-consumer recycled packaging and lightweight packaging, among others."
The global cosmetics packaging market is currently valued at US$24.86bn and is predicted to grow to 3$1.75bn by 2023.
aby and child care is expected to be the fastest growing category over the five year period, largely driven by the recently revoked single-child policy in China.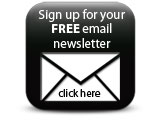 Companies