Google top search trends 2018: Is Facebook and Instagram in trouble?
Meghan Markle was among the top search queries, but Google suggests Instagram and Facebook is on its way out
Facebook founder and CEO Mark Zuckerberg at F8 Facebook Developers conference (via Getty Images)
Google has released the annual results of its Year in Search 2018, and social media detoxes were among the most talked about topics in Britain.
For the first time "how to delete Instagram" and "how to delete Facebook" – in fifth and sixth place respectively – made it into the top ten queried list on the search engine service.
"How to get the old Snapchat back" claimed the fourth spot of most popular 'how to' questions of 2018.
Facebook sparked concern after US$119bn was wiped off its market value thanks to its first-ever decline in users in Europe in July.
The Mark Zuckerberg-founded company reported three million users in Europe abandoned the social network.
The Cambridge Analytica privacy scandal and the introduction of Europe's strict new content regulation GDPR has been attributed to the drop.
Meanwhile, Facebook-owned Instagram usage is said to be on the upward trajectory.
The co-founder of Reddit, a website known as "the front page of Internet", warned that social networks have reached saturation point.
"I really believe that we've hit peak social," said Alexis Ohanaian, speaking at the Business Insider's Ignition Conference last week. "We've reached the ceiling."
Meghan mania
(via Getty Images)
Meghan Markle was the most searched-for person on Google for the second year running.
The former Suits actress-turned-Duchess of Sussex came second to the World Cup as the overall winner of Google searches in the UK.
Her marriage to Prince Harry, the Duke of Sussex, together with the wedding of Princess Eugenie and Jack Brooksbank helped "Royal Wedding" to become the top news event of year.
"Royal Baby" and "GDPR" were among the top three news events of the year, according to the Californian firm.
---
Here's a breakdown of the top Google Searches 2018 UK:
UK Top Trending Queries
World Cup
Meghan Markle
Royal Wedding
Black Panther
Roxanne Pallett
Fortnite
Demi Lovato
Ant McPartlin
A Star Is Born
Khloe Kardashian
UK Top Trending 'How To…?' Queries
How to watch Fury vs. Wilder?
How to floss dance?
How to watch the Champions League final?
How to get the old Snapchat back?
How to delete Instagram?
How to delete Facebook?
How to buy Ripple?
How to bleed radiators?
How to put lights on a Christmas tree?
How to solve a Rubik's Cube?
UK Top Trending 'What Is…?' Queries
What is Bitcoin?
What is GDPR?
What is an ibex?
What is a nerve agent?
What is the Commonwealth?
What is Diwali?
What is upskirting?
What is UEFA Nation's League?
What is the Brexit deal?
What is Vero?
UK Top Trending People
Meghan Markle
Roxanne Pallett
Demi Lovato
Ant McPartlin
Khloe Kardashian
Alexis Sanchez
Alex Ferguson
Logan Paul
Sylvester Stallone
Pierre-Emerick Aubameyang
UK Loss List
Avicii
Alfie Evans
Dale Winton
Stephen Hawking
Mac Miller
George Bush
Stan Lee
XXXTentacion
Aretha Franklin
Verne Troyer
UK Top Trending News Events
Royal Wedding
Royal Baby
GDPR
Jeremy Thorpe
Spice Girls
Carillion
Australian flu
Hurricane Florence
Stormy Daniels
iPhone XR
UK Top Trending Sporting Events
The World Cup
Wilder vs Furyv
Grand National
Wimbledon
Winter Olympics
Ryder Cup
Commonwealth Games
Super Bowl
Joshua vs. Parker
Cheltenham
UK Top Trending Movies
Black Panther
A Star Is Born
Avengers Infinity War
Deadpool 2
Venom
The Greatest Showman
Bohemian Rhapsody
A Quiet Place
Mamma Mia 2
The Meg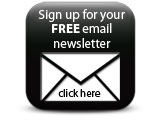 UK Top Trending TV Shows
I'm a Celebrity
Killing Eve
The Bodyguard
Love Island
Celebrity Big Brother
Big Brother
The Cry
Dancing On Ice
The Haunting of Hill House
Hard Sun