Goutal evokes European countries with new hand care collections
The three new liquid hand soaps and creams are blended with shea butter and camellia oil to keep hands soft
Luxury Parisian beauty brand Goutal is attempting to evoke three European countries with the launch of a new collection of hand care products.
The three scents Orient, Jardin and Italie are said to represent the desert dunes, an English garden and Tuscan hills, respectively.
Each fragrance features a liquid hand soap (£31) and hand cream (£25), which have all been blended with shea butter and camellia oil to keep hands soft and moisturised.
Meanwhile, the hand washes are also refillable and can be purchased in 300ml pouches in an effort to reduce plastic waste.
The products will be available from February via the brand's website.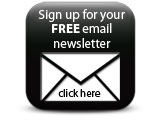 Companies