Goutal unveils fragrance inspired by Parisian roots
The brand was founded 37 years ago by perfumer Annick Goutal and is now run by her daughter Camille
Goutal Paris has extended its fragrance line-up with a new scent inspired by Parisian women.
The Ètoile d'Une Nuit (from £89) scent is designed to evoke the image of French women preparing for a night out in Paris.
Annick Goutal founded the brand back in 1998 to pay homage to her daughter, Camille Goutal.
Ètoile d'Une Nuit features a blend of iris, rose and raspberry to encapsulate soft powdery notes of lipstick, meanwhile, soft undertones of leather evoke the make-up bag itself.
The product will be available exclusively at Harrods from 18 March and will roll-out across the UK on 1 April.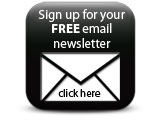 Companies