Grab your bell-bottoms and disco ball…
It's time to trip The Light Fandango!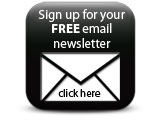 The Light Fandango Peel is a professional strength brightening peel, perfect for all skin types but especially those with hyper-pigmentation. Boasting a slew of botanical enzymes, The Light Fandango Peel is paraben-free, applied as a cream mask and is the perfect tool to slough off dead skin and revitalise your face!

L-lactic, L-malic, and octadecenedioic acids all work together in three-part harmony to reveal rejuvenated, younger looking skin with maximum radiance. L-lactic acid's claim to fame is that it hydrates during exfoliation, reducing wrinkles as well as pigment discolorations. L-malic acid, derived from gorgeous apples, also provides gentle exfoliation, smoothing the skin and promoting cellular renewal. Octadecenedioic acid is derived from the natural plant oleic acid and evens skin tone and texture, increasing skin vibrancy.

Once the skin is exfoliated and has become a blank canvas, Sepiwhite, an alpha-MSH (melanotropin) antagonist, effectively reduces the synthesis of melanin pigments while maintaining skin integrity. Lotus Japonicus Symbiosome Extract also assists in controlling skin colour and tone by slowing formation of free radicals.

We are not biased – we like everything we make! However, after our chemists created The Light Fandango Peel, and we saw the jaw dropping beautiful results, we felt it was absolutely appropriate to identify The Light Fandango Peel as the most awesome and totally groovy peel of all time!

Please call of one of our many helpful Sales or Account Executives at +1 480 897 0551 to get your sample of The Light Fandango Peel.
Featured Companies