Grand unveiling: LVMH's La Samaritane to reopen in 2018
The LVMH store was recently given the go ahead to continue its renovation plans
Credit: O.Taris. Licensed under CC BY-SA 3.0 via Wikimedia Commons
The public are being given a glimpse into what the refurbished La Samaritane building will look like when it is unveiled in 2018, thanks to a new exhibition.
The La Maison du Projet 2.0 exhibition, at 83 Rue de Rivoli, features three Occulus Rift stations that are designed to place visitors into the heart of the store, while HD screens project images of Paris. Since opening it has seen nearly 50,000 visitors come through its doors.
The historic LVMH-owned La Samaritane department store, located between the Louvre and Notre-Dame, was closed in 2005 for safety reasons and has been at the centre of numerous legal discussions over what should be done with the striking building.
However, last month, LVMH released a statement saying it could confirm that La Samaritane had been given permission by the Conseil d'Etat to renovate the building located on rue de Rivoli.
The building permit for the Seine facing side of La Samaritane had already been issued in December 2012 and approved in April 2014. But La Samaritane was held back by the rue de Rivoli side. The latest permission means the building has now resumed its renovation project of the entire site which, once completed, will directly create more than 2,200 jobs.
The €500m renovation project will see the LVMH-owned space reborn as a luxury department store and five-star Cheval Blanc hotel, with 72 rooms, 96 social housing units, offices and a creche.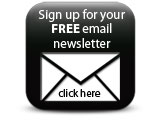 La Samaritane dates back to 1870 and traditionally featured a mix of Art Nouveau and Art Deco architecture. The new renovation is being overseen by Japanese architectural company SANAA, which has created a design that places emphasis on openness and clarity, according to LVMH.
Companies