Green People for Men launches Gym Bag Heroes grooming kit
The limited edition kit includes a shower gel, shampoo and natural deodorant
Green People for Men has launched its limited edition Gym Bag Heroes collection.
Included in the kit is the No.6 Detox Shower Gel (£12.50), which uses cypress, rosemary and seaweed; No.8 Thyme & Prebiotics (roll-on) Deodorant, which is alcohol and fragrance free, and uses mineral salt, ammonium alum and zinc ricinoleate (£9.95); and No.10 Itch Away Shampoo (£13.50), containing tea tree and pineapple enzymes.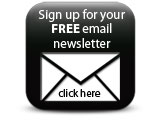 All products are cruelty-free and suitable for vegans.
Companies