Green chemistry – pure... but simple?
Leading C&T suppliers differ in their exact definition of green chemistry. But, without exception, they are implementing environmental and social responsibility; reducing their carbon footprint; minimising water waste; and reducing or eliminating the use/production of hazardous substances from the manufacture of cosmetic ingredients
'Green chemistry' is one of the newest sustainability-related buzzwords... but how exactly does one define it? And what C&T ingredients on the market are products of eco-friendly methods? Some leading suppliers give SPC their verdict
DUPONT TATE & LYLE
DuPont Tate & Lyle defines green chemistry as the development of bio-based materials and ingredients that are made from renewable resources, reducing the need for petroleum-based feedstocks, and having a minimal impact on the environment.
Former DuPont chairman and ceo, Charles O Holliday Jr, sums it up this way: "Biology-based solutions offer us the opportunity to transform economies by creating new, high-performance bio-materials that use less energy to manufacture, are preferred by our customers and are better for the long-term health of our economy and the environment."
Our bio-based propanediol has been recognised and received the 2003 EPA Presidential Green Chemistry Award, the 2007 ACS Heroes of Chemistry award and the 2009 ACS-BIOT Industrial Biotechnology award.
We offer our Zemea brand of bio-based propanediol made from a corn sugar fermentation process. The production of this product consumes 38% less energy and reduces greenhouse gas emissions by 42% versus propylene glycol based on design data in a cradle-to-gate life cycle assessment. Production of 100 million pounds of Zemea may save the energy equivalent of 15 million gallons of gasoline per year, or enough to fuel over 27,000 cars annually.
We are continuing to develop new applications with Zemea in the cosmetics and personal care market and work with both finished products customers as well as other ingredient manufacturers who have been incorporating Zemea into their new active ingredients. We recently received certification from the USDA BioPreferred Program as being 100% bio-based.
JAN DEKKER
Respecting the environment is our watchword. Many of our actions have been green for several years, including reduction of energy consumption, encouraging paper-free workplaces, careful selection of sustainable new ingredients and partners.
Jan Dekker International selects partners according to their green chemistry policy, who respect the following principles:
• Prevent waste
• Design safer chemicals and products (fully effective and non-toxic)
• Use renewable feedstocks by using renewable raw materials
• Avoid chemical derivatives
• Use safer solvents
• Increase energy efficiency by running chemical reactions at ambient temperature
• Design chemicals and products to degrade after use so that they do not accumulate in the environment analyse in real time to prevent pollution by including in process real time monitoring and controls during the synthesis
• Minimise the potential for accidents including explosions, fires and releases to the environment.
DRT
DRT has developed its activity around two solid values: respect for human-beings and nature. These values are even more meaningful today as the public is well aware of environmental issues related to human activity. Green chemistry is not simply synonymous with plant-based chemistry. It goes much further as it means implementing sustainable processes that minimise the impact on the environment.
DRT products are all the result of green chemistry in different ways. We develop aroma chemicals deriving from terpenes, which are all the result of renewable resources and are produced in compliance with the principles of green chemistry. Also, DRT now develops synthetic piperonal for environmental reasons. Synthetic piperonal allows us to fight against the deforestation of sassafras forests, which have been endangered for several years now.
Green chemistry has always been part of DRT's genes. DRT will naturally continue to use plant-based resources and to produce natural products in the greatest respect of nature.
ACTIVE ORGANICS
Active Organics is focused on environmentally compatible harvesting, manufacturing and distribution of innovative natural products to the personal care industry. We pioneer the latest advances in renewable and sustainable business practices and are dedicated to addressing the preservation of the world's resources and communities that provide them.
For us, green chemistry involves sourcing and producing our functional cosmetic ingredients and botanical extracts in ways that nurture and protect our environment, comply with established natural standards and safeguard a country's sovereign rights over the natural resources found within their borders. We work in partnership with our customers, suppliers and the global community to generate new ingredient, product and concept opportunities that create ecological and social value for each person we touch. We believe that 'being green' is not just a word, it's the way we think and operate in all we do and that is why we operate our facilities within strict environmental and compliance standards.
Our ability to maintain these efforts throughout our production of natural ingredients supports our place as an industry pioneer in supplying cutting-edge natural performance ingredients to some of the world's most recognised cosmetic brands.
EARTHOIL
Green chemistry is a recognised term describing the trend to a more sustainable and environmentally friendly chemical process. For Earthoil (the cosmetic division of Treatt plc), this means natural extraction using organically approved extraction processes.
Earthoil produces a range of Eartholates, which are natural and organic isolates from organically certified essential oils. These specialities include well-known perfumery ingredients such as linalool, geraniol and linalyl acetate but in a natural and organically certified form. The isolation procedure uses physical processes alone to produce these new materials, which are certified both NOP and EEC.
In addition, Treatt plc, through its expertise and technology, offers a range of naturally reduced furanocoumarin citrus oils. These oils retain the characteristics of their single cold pressed oils and have been developed specifically for use in fragrance and cosmetic applications. Examples within this range are bergamot, lemon, lime and grapefruit options, which enable perfumers to use citrus oils creatively without exceeding furanocoumarin limits permitted in consumer products.
NOREVO
The term green chemistry leads to the following thoughts: natural resources, non-genetically or chemically modified ingredients and products from plant origin. For Norevo it's an obvious characteristic as we deal in natural raw materials, some of them organic-certified.
Norevo offers the following:
• Honey, the natural substance produced by bees. Honey is protected by a strict honey directive that makes sure that no substance is added to or withdrawn from the bee product.
• Licorice extract, which is obtained by boiling sweet roots in hot water to obtain a sweetening and flavouring sap, which is used in cosmetic products as a natural sweetener.
• Royal jelly is the natural feeding substance for queen bees, a natural product from the beehive with a very high value in terms of wellness enhancement, nutrition supplementation and anti-ageing function. It may be ingested or applied on the skin.
• Gum Arabic is the exudate of acacia trees growing wild in Sub-Saharian countries. It is a hydrocolloid with a polyvalent functionality in industrial applications. With no genetic modification or chemical modification, the exudate is a stabiliser, emulsifier, binder, adhesive and coating agent thanks to its natural properties.
• Agar-agar, a seaweed hydrocolloid, is obtained by decoction of algae in hot water. Agar-agar is a natural gelling agent from 100% plant origin, a strong thickener and gelling agent whenever stable gels are required.
These ingredients and resources occur naturally; there is no destruction of soils, plants or trees to obtain them. Respect for crops and harvests provides employment for local populations, which maintains a socio-economic balance in the countries of origin.
Our chemical, agro-chemical, techno-chemical and chemo-technical products using gum arabic, honey, licorice extract, royal jelly and agar-agar are based on the natural functionality of sustainable products and renewable resources. And when Norevo transforms raw materials mechanically our production unit bears in mind the safety of the consumer and respects people in their respective environments.
DOW HOME & PERSONAL CARE
Green chemistry is doing things more efficiently, reducing hazards and innovating new products that meet market demands for products with a lighter footprint.
Dow received a Presidential Green Chemistry Award for spinetoram, an innovative insect control technology derived from a biological organism. This is Dow's sixth Presidential Green Chemistry Challenge Award – more than any other organisation.
The Dow Home & Personal Care business is enabling new solutions and helping to bring sustainable, naturally-derived solutions to the market. We focus on responsible operations including safety, product stewardship, greenhouse gas reduction and water waste and energy reduction.
Dow has developed a footprint tool designed to assess the life cycle of its products from cradle to grave. While there is no standard footprint tool for life cycle management, Dow's commitment to creating sustainable solutions spurred the development of the footprint tool to ensure its products held up to Dow's stringent sustainability standards.
In addition to developing new products, services and technologies, we're focused on a number of other areas. Specifically, we are very active at the University of Michigan at The Graham Institute for Environmental Sustainability, which is a campus wide sustainability programme; the Erb Institute, a programme that trains graduate students in natural resources and environment as well as business; and at the Center for Sustainable Systems, which is fostering decision making based on a life cycle approach. We're also active with universities around the world. We're working with them to advance programmes in sustainability and interdisciplinary approaches, to train the next generation of leaders.
Dow is active in public policy programmes like the Michigan Green Chemistry Roundtable and the California Green Chemistry Initiative. We are a member of the steering committee of the World Resources Institute/World Business Council for Sustainable Development's effort to develop a protocol for assessing greenhouse gases for products. We have joined a new committee headed by the American National Standards Institute and NSF International, based in Ann Arbor, to develop a standard for Green Chemistry and Technology. We are very active in the American Chemical Society's Green Chemistry Institute and a major sponsor of their annual Green Chemistry and Engineering Conference.
ARCH
Arch Personal Care Products has taken an integrated approach to green chemistry by examining the life cycle of our products to maximise benefits to the environment and to society. Energy conservation, waste reduction and biodegradability are of key consideration in defining green chemistry. We are using renewable resources to create innovative cosmetic products for the 21st century.
At Arch Personal Care Products, we strive to design, develop and implement products that reduce or eliminate waste that contributes to pollution and other environmental hazards. We work with our customers to provide safe solutions with versatile applications.
Our green chemistry offerings include: zero waste anti-ageing products, cold process delivery systems, bio-degradable protection systems, non-GMO ingredients as well as meristematic cell culture technology.
We strive to continually improve our performance, including the conservation of energy and natural resources through the entire value chain of our products. We will continue to source, design and develop effective environmentally friendly ingredients.
BASF
For BASF, sustainable development means combining long-term business success with environmental protection and social responsibility, which also encompasses aspects of green chemistry. We anchor sustainability in our company and implement it in day-to-day business. Sustainable development helps us enhance our existing business, create new business opportunities and minimise risks.
With the acquisition of speciality chemicals supplier Cognis and its broad portfolio predominantly based on renewable raw materials, BASF's Personal Care business is now even better positioned to fulfil the demand for high performance raw materials.
Good examples are our family of pearlisers under the trade name of Euperlan of different generations. Criteria like waste reduction, energy efficiency, the chemical syntheses or the feedstock used have been continuously improved. Plantapon LGC SORB is a naturally sourced anionic surfactant. Based on APG (alkyl polyglucoside) technology, it is produced in an economically and ecologically sound manner; eg synthesised at low temperatures.
An additional example is our newly launched Cetiol RLF, the first light emollient produced via an eco-friendly enzymatic process. The product is naturally derived from renewable feedstocks and is proven to be mild on sensitive skin.
SEDERMA
At Sederma green chemistry rhymes with sustainability and more precisely with natural environment preservation, limited use of solvent, minimised waste... We are continuously improving our production processes and our daily working routines to reduce our carbon footprint.
At the beginning of 2011 we launched our first ingredient fully produced by plant cell culture: Resistem, an anti-ageing ingredient. Plant cell culture offers an inexhaustible source of natural metabolites with numerous benefits for sustainability, safety and quality, and sourcing.
Sederma will definitively continue in going green by launching, in 2012, its first ingredient produced by supercritical CO2 extraction. This technology allows extraction without residual solvent and thus avoids waste production and treatment.
INOLEX
Whether it's green chemistry or anything green, the definitions are still evolving. It is true that the consumer often feels safer with ingredients that come only from nature, and so for some this is green chemistry. On the other hand, government agencies are looking at environmental impact and issues of waste and energy consumption. We look at all of these factors. In some ways, green chemistry is just good business sense.
Inolex developed the world's first and only natural cationic material, called Emulsense. Cationic materials are crucial for hair conditioning and also can have major benefits in skin care. Thus the launch of Emulsense has opened-up a whole new range of possibilities for brands to become green. Emulsense is from 100% vegetable and renewable raw materials. It is completely biodegradable and non-toxic to aquatic organisms.
We will continue to innovate aggressively and we intend to remain leaders in natural chemistry. We are about to introduce a whole range of silicone replacements that are fully natural and meet all the all the characteristics of green chemistry.
HUNTSMAN
At Huntsman we are dedicated to sustainable chemistry in an ongoing effort to identify new opportunities where we can use our expertise to help address the world's most pressing environmental needs.
Historically, Huntsman's raw materials have come from the petroleum refining industry. Increasingly, however, we believe the raw materials for making differentiated chemicals will come from bio-based sources. A simple example of this type of bio-based feedstock includes nature's most abundant triol, glycerine, a co-product from the manufacture of oleochemicals and bio-diesel.
Milder, safer, more sustainable personal care products are increasingly popular. To meet this demand, Huntsman Performance Products has developed and introduced a new, readily biodegradable, low toxicity solvent: JEFFSOL GC. Manufactured directly from glycerine it utilises 74% renewable resources. Our actions today will determine the kind of world we leave our children and we are committed to conserving resources and acting as responsible stewards for the environment.
UNIPEX
Unipex focuses on following the 12 principles of green chemistry.
In the Botanicals category, our latest products, Native American Ecoline (Songa, Nibi and Kizis), are obtained through water extraction and pasteurisation to avoid any usage of organic solvent and preservatives.
For the Marine derived actives, Unipex works in partnership with research institutes and laboratories to develop new extraction processes limiting waste and reducing derivatives.
The Biotech range represents polysaccharides obtained by fermentation. The latest Exossine line (Exo-T, Exo-H and Exo-P) are exopolysaccharides from kopara (microorganism mats) living in the rims of French Polynesian atolls. The process to obtain those actives allows Unipex to reproduce the kopara's ecosystem without damaging the natural resources and disrupting biodiversity. Today Unipex continues its efforts in the improvement of green chemistry processes for the development of its cosmeceutical ingredients.
EVONIK
There are many shades of green chemistry. The future goal is to maintain and promote technologies which show significant environmental improvements within the complete life cycle of a consumer product. Environmental, social and ethical requirements have to be respected globally.
Cosmetic raw materials can either be improved by using innovative production technologies or by applying new product properties during the manufacture of the final composition. The technology of enzymatic esterifications reduces the emission of greenhouse gases during production by more than 60% compared to conventional chemical processing. These are significant energy and water savings, especially taking into account that esters are the main part of an emulsion. Products based on polyglycerin esters allow a significant reduction in processing temperatures used during the emulsification process at the manufacturer. Comparative life cycle analysis could make the differences more obvious, give the chance to identify points of highest impact and show up room for further improvement.
Evonik Personal Care already offers products based on these innovative technologies with sustainability characteristics, like surfactant concentrates, polyglyceryl esters and biotechnologically sourced actives. In addition, powerful natural emulsifiers are enhancing the sensorial profile of purely natural formulations.
One future strategy of Evonik Personal Care is to further enhance its strength and research activities in oleochemical alternatives and to offer more products with new characteristics throughout their complete life cycle.
Nevertheless, there are still important topics which need a common approach. To promote this, Evonik will introduce scientific working platforms with suppliers and manufacturers, offering ways to make these new product features transparent to the consumer.
IRB
Green chemistry, also called sustainable chemistry, is the design of chemical research and products that encourages the reduction or elimination of hazardous substances. IRB, the first and only green biotech company able to manufacture extracts from plant cell cultures for cosmetic and nutritional applications, supports and strictly applies this concept through its unique biotech interpretation.
In fact, thanks to its exclusive and innovative green biotech HTN process (high tech nature), all IRB products fully comply with the principles of green chemistry. This new method means we are able to source plant ingredients with a tremendous reduction in the environmental impact and a huge saving of natural resources, in total respect of biodiversity, while guaranteeing a superior safety profile, due to the absence of any environmental pollutants, and a superior level of standardisation.
Comparative data with conventional agriculture and extraction procedures have shown a reduction of water consumption of more than 1,000 times and a negligible soil occupation, thus available for food cultivation, together with the total abolition of the use of pesticides, herbicides and fertilisers and a reduction in the use of organic solvents (at least five times less). The environmental benefits of IRB HTN technology have also been officially acknowledged through the 2011 Italian Business Awards for the Environment (best process and technology category).
HTN technology allows us to make available the same natural substances present in plants, in very low amounts or from rare or endangered species, without affecting the delicate natural ecosystem balance and endangering biodiversity. As an example, Leontopodium alpinum stems G, even if obtained from the rare plant Edelweiss, is a totally eco-sustainable cosmetic ingredient thanks to its green biotech HTN nature.
Since 2003, IRB was the first green biotech company able to manufacture titrated extracts from a wide range of plant cell cultures. For IRB, eco-sustainability is not just a trendy word, it's the constant guidance deeply shared by all the team and the consciousness of the advantages that this biotechnology can offer to mankind and the environment.
GREENTECH
Greentech wants to be the guardian of the know-how and the diffusion of knowledge in the vegetal biotechnology sector with a sustainable development approach.
Always in continuous research of bio molecules with cosmetic and pharmaceutical interest, our company works with endemic bio resources alongside worldwide ethnobotanists. Greentech adopts a green chemistry posture along the supply chain and production encouraging the design of products and processes that minimise the use and generation of hazardous substances. This attitude is realised in a better quality product, respecting the principles of sustainable development.
Vegetal extracts, the Cosmelene range, Lipactive range and a few Phytobioactives are examples of our green chemistry policy transformed into products.
Greentech will continue to address green chemistry in the future by improving research, deepening knowledge and applying the results, always looking for a very active ingredient with a lower impact on biodiversity.
DUPONT POLYMER POWDERS
DuPont globally has a long-term commitment toward sustainability and all businesses apply this commitment at every possible level. For us, green chemistry consists amongst others of using bio-based/renewably sourced ingredients, tracking and continuously reducing our impact on the environment (for example our water consumption), compliancy to ISO 14001 standard...
Gotalene RS400 is a gentle yet effective exfoliating micropowder for skin care and body care, made of a 100% bio-based ingredient: polylactic acid. This is a bio-polymer derived from plant sugars, instead of crude oil.
PLA is made of plant sugars from field corn that is already grown for many industrial and functional end uses. There is no competition versus food resources.
The use of PLA provides many environmental benefits including biodegradability and reduction in green house gas emissions. It offers more end of life options: mechanical and chemical recycling, clean incineration and industrial composting. PLA also offers the potential for significant waste reduction: from cradle to polymer factory gate, the manufacturing of PLA releases only 1.3kg CO2 eq/kg polymer compared to PE (2.1) and Nylon (9.1).
DuPont Polymer Powders plans to extend its bio-based Gotalene offer with additional grades and to keep investing in environmental footprint reduction programmes focusing on both product and process.
EXPANSCIENCE
Our expertise in developing plant-based cosmetic active ingredients has historically been geared toward minimum impact on people and the environment. We have strengthened this approach since introducing our sustainable development programme in 2006.
Our knowledge of the plant world underlies a manufacturing approach that uses technologies protective of people and the environment, also called green technologies. Among these manufacturing methods we can mention more particularly:
• Physical processes, such as molecular distillation, pressure extraction, supercritical CO2 extraction, deodistillation and grinding
• Extraction using natural products, such as water, fruit ethanol and plant substances like various oils
• Green chemistry, with the use of solvents that have very low impact on people and the environment
• Enzyme engineering, with the use of non-GMO enzymes
This manufacturing approach is an integral part of Laboratoires Expanscience's overall corporate social responsibility (CSR) programme. Every stage in the development of our ingredients is involved:
• Starting with the plant source: we focus on selecting botanical raw materials whose supply chains meet our sustainable development objectives, especially those based on the ISO 26000 standard (fair trade, biodiversity protection, fight against biopiracy, fostering of local development etc)
• Until the final stabilised ingredient: our technological expertise enables us to avoid unnatural and risky natural chemical substances; ie free of additives, such as preservatives and antioxidants. The health and chemical safety of our ingredients is guaranteed by our technological approaches, including the elimination of residual water, the use of oils and appropriate packaging.
Our organic active ingredients (Soline Bio, Skinergium Bio and Sésaline Bio), avocado oil, cherry powder and virgin prunus oil result entirely from eco-friendly production processes. Our green technologies are being implemented as part of our continuous improvement programme. We have a team dedicated to researching processes that have limited impact on people and the environment.
INNOSPEC
Innospec takes a clear view of green chemistry – it is the development of products that create minimal impact on the people and environments around us whilst delivering performance and efficiency in use.
At Innospec we believe that green chemistry is about much more than offering products with good environmental credentials. We believe that in striving for truly green chemistry every stage in the life cycle of our products should be considered; eg raw material sources, transportation, manufacturing processes, energy usage, waste production and impact in end use applications.
Innospec's product range includes sulphate-free Iselux surfactants, which are 80% derived from renewable resources, 100% biodegradable and more efficient than traditional alternatives, meaning less product needs to be used. Pureact WS Conc is also a high-performance sulfate-free surfactant with the additional benefit of being palm-free. Biodegradability is especially important for wash-off products. Chelating agents are an important component in aqueous formulations and unique to Innospec is Natrlquest E30, a readily biodegradable alternative to EDTA, helping cosmetics and toiletries companies make 100% biodegradable claims on their own products.
Innospec continues to work on providing greener products in a sustainable way. Work is underway to measure the carbon footprint of our personal care products to help us understand their impact and where we can make improvements.
ALBAN MULLER
Encouraged by the rarefaction of the resources and the ongoing deterioration of biodiversity, green chemistry became a priority axis of development for our company. Evolving so close to nature for more than 30 years, we aim to develop our products and services in the total respect of men and the planet.
From the seed to the final product, every stage is monitored to limit the impacts, we work with natural raw materials from renewable sourcing, we design new natural alternatives when possible, we optimise our manufacturing processes to reduce energy consumption and make recycling easier.
Thus green chemistry is at the heart of Alban Muller's values. It is both a perfect source of innovation and a moral issue relative to the preservation of the planet for future generations.
We've developed several ranges of eco-designed plant extracts: 100% natural, preservative-free and obtained exclusively with natural solvents. Once they have been sterilised, the extracts are dried by Zeodration, a unique low-temperature technique. They are then stabilised in plant-origin glycerin. These kinds of products, obtained with eco-responsible processes, are particularly interesting for cosmetics manufacturers aiming to formulate products in a more environmentally friendly way. It is our contribution to make cosmetics greener and manufacturers more eco-responsible!
Green concerns convey an ethical concern by definition since we under-worry about not harming mankind and the environment. This concern will be measured in the framework of the standard ISO 26000 (CSR), which we will apply from September 2011.
We lead this ethical approach in convergence (and in transparency by means of audits) with the enactments of Grenelle 2 of the Environment in France which recommends carbon balance, life cycle analyses, green chemistry etc, as France includes environmental concerns in the made in France claim.
It is therefore a deeply thought out approach, scientifically established and far from greenwashing. Those who imagine that surfing the green wave is enough to be in keeping with consumer expectations will have their lies confronted by enlightened consumers. From now on, they have access to, for example, software for label and product scanners, which opens lifelong information intended for consumers. And this is not enough any more, since it is all that the CSR policy takes into account. Thus our entire global approach is green, not just our products.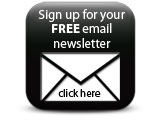 NIKKO CHEMICALS
We try to comply with the 12 principles of green chemistry as much as possible. For us, green chemistry means optimising production to reduce waste, the rational usage of starting materials, the minimisation of pollution, saving energy, accident-free manufacturing and caring about the health and well-being of employees.
In 2010, we introduced a new line of cosmetic ingredients manufactured under our Green Clean Sustainable (GCS) policy. One of the aims of GCS is switching from limited petrochemical origin to 100% plant, green and sustainable materials. Our new products are esters of castor derived 2-octanol and plant origin fatty acids, marketed as GS series. The production waste during manufacturing is controlled and calculated as E-factor (mass of waste ÷ mass of product; one of the major parameters of Green Chemistry). The E-factor of GS series is 0.02, which shows that the amount of production waste is almost negligible. GS esters from Nikko have unique aesthetic properties and can be utilised in a wide range of formulations.
We are committed to the long-term execution of the GCS policy. In the future we plan to support suppliers of certified sustainable starting materials, primarily palm oil.
Featured Companies
See also