Greentech kicks off project to develop sustainable actives
The French ingredients company has teamed up with the University of Anitsirana in Madagascar
French ingredients company Greentech, a supplier of actives derived from plants, algae, micro-algae and biotechnologies for the cosmetic, pharmaceutical and nutraceutical markets, has teamed up with the University of Anitsirana in Madagascar to work on developing sustainable and ethical cosmetic actives from local flora.
The research space is being provided by the university, with Greentech supplying the laboratory equipment for plant extraction and analytical control. The two organisations have created a separate entity, GreenMadag, to develop the actives, which both feel may have medicinal applications. Any actives discovered will then be further developed by Greentech in-house.
"In this way, this will provide [a] new added value market for producers of raw materials, new employment for engineers and technicians in Madagascar and thus new income for local communities," said Greentech.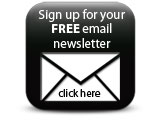 The Madagascar deal follows similar agreements that Greentech has struck in Peru and Burkina Faso.
Featured Companies