Guerlain hits the silver screen
Its classic fragrance Shalimar is now the subject of a short film
Guerlain's classic fragrance Shalimar is now the subject of a short film, named La Légende de Shalimar. The six minute movie stars model Natalia Vodianova as the 17th century Mughal Empress Mumtaz Mahal, after whose gardens the fragrance is named.
The director of the ad is Bruno Aveillan, who has also directed campaigns for Louis Vuitton and Cartier, and the film will be shown in 30 second and 3.5 minute versions. The long release is designed primarily for cinemas and for YouTube.
The film, which was shot in India, includes images of mysterious landscapes, riders in the snow, the Taj Mahal rising from the waters, and a chiffon-clad Vodianova in her bed, in the bath and walking around her palace and gardens. The costumes were designed by Chinese couturier Yiqing Yin and music is by film composer Hans Zimmer. The campaign was kicked off with an airing of the 3.5 minute version of the ad on France's TF1 television channel.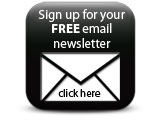 Shalimar, created in 1921 by Jacques Guerlain, remains one of Guerlain's iconic fragrances, alongside Mitsouko. The original fragrance was re-released in 1925 for the Exposition des Art Decoratifs in the famous bottle designed by Raymond Guerlain, which is meant to evoke the fountains of the Shalimar gardens.
Companies