Gulbrandsen Technologies expands its antiperspirant business
Due to strong demand the company will be expanding production capacity in Texas and India
Gulbrandsen Technologies Inc., a global leader in chemical manufacturing for the antiperspirant (AP) actives market, has announced its expansion of liquid and dry manufacturing capabilities at its plants in LaPorte Texas, USA and Jhagadia, India.
"Due to strong demand for Gulbrandsen standard antiperspirant actives and our new line of patented products, we are pleased to announce these important expansions at our facilities in Texas and Jhagadia," said Don Gulbrandsen, CEO of Gulbrandsen Technologies Inc.
This current expansion will allow the company to keep pace with overall global growth in the antiperspirant actives market, meeting the growing demand for its patented antiperspirant products.
The expansion of the facility in Jhagadia, India is underway and expected to be operational in 2019. The new production capability in LaPorte, TX USA location slated to be operational in 2020.
"These investments are a response to the trust our customers around the globe have placed in us as an established and reliable development partner and supplier," said Darryll Palms, Global Business Director for the Gulbrandsen Technologies Antiperspirant (AP) business. "We view this as integral to delivering the unique value our partners and customers require from us in order to meet their growth objectives in the AP business."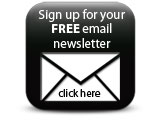 Additional information about the Gulbrandsen Technologies Antiperspirant (AP) business can be found at: gulbrandsen.com or by contacting the company at: (908) 735-5458.
Companies