HCP Germany: In-region beauty packaging manufacture
HCP Germany supplies primary packaging across lip gloss, mascara and brow categories from a recently expanded state-of-the-art facility in Bechhofen
With in-region engineering and manufacture in the heart of Europe, HCP Germany supplies primary packaging across lip gloss, mascara and brow categories from a recently expanded state-of-the-art facility in Bechhofen, Germany; a renowned region for twisted-wire brush and flocked applicator ingenuity.
HCP Germany's portfolio includes a wide range of stylish stock pack profiles that can be mixed and matched in a modular approach; offering a cost-effective solution for mass-market brands looking to meet quick-to-market demands.
A stunning selection of high-quality spray finishes transform packs to suit any brand identity; with metallic, pearl, matt and gloss effects matched to any shade required.
Special innovations such as the patented 'Spider Brush' fibre treatment offers brands a unique mascara technology that will take volumised lash results to the next level.
A variety of 'Spider Brush' styles are available with single or multiple reservoirs, applied up to 360° around the brush or in a spiral formation.
With investment in new machinery in North America, HCP now have dual-region production capacity in both the USA and Germany for this award-winning technology.
HCP Germany's innovative 'Double Flock' and 'Power Flock' lip gloss applicators provide high performance designs with superior product loading, achieving an enhanced make-up result.
'Double-flock' technology is ideal for the majority of shapes of applicator; the dual-length flocking creates a superior environment to hold formula, giving extreme coverage to the lips.
Extra dense 'Power-flock' fibres give an ultra-sensory experience due to the larger surface area of the flexible applicator, ensuring a gentle and smooth application.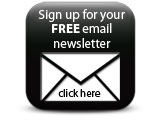 To find out more about HCP's fast-to-market solutions for beauty packaging, get in touch with your local representative here.
Featured Companies