HCP Packaging exhibits at Cosmoprof Bologna
Be inspired by HCP's packaging and decoration solutions for colour cosmetics, skincare and fragrance at Hall 15, Booth B2-C5
Beautopia
HCP Packaging exhibit at Cosmoprof Bologna with an extended stock offering for mascara, eyeliner, lipstick and lip gloss categories, following the 2017 acquisition of German cosmetics manufacturer RUSI. This key strategic move provides the core for HCP's manufacturing platform in Europe. Click here to learn more.
Desert Dancer
HCP exclusively present new trend ranges for Spring Summer 19 with two dazzling themes: 'Beautopia', and 'Desert Dancer'. With new stock items, creative decoration ideas and original artwork for colour cosmetics, HCP's trends showcase how innovative use of finishes can radically transform packaging to achieve any creative vision. Decoration highlights include sparkling and holographic finishes, layered textiles and captivating prismatic metallisation that displays a myriad of colours.
Luxury White
With the trend for make-up looks that display dazzling colour-changing effects only growing stronger as cosmetics brands introduce mesmerising new formulas, HCP showcase a range of finishes and combine a touch of class with fabric textures. Presented on four compact sizes of the Fusion Round Deco range with newly evolved cover recesses: Grande, Pressed Powder, Blusher and Eyeshadow. An exquisite collection of packaging that inspires a luxury look.
HCP have invested in their stock offering and are pleased to present new designs including the Radical Ultra, a soft-square lip gloss pack with a contemporary aesthetic; the Fusion Round Deco range evolved with a recess, offering a versatile decorative top-plate feature; and the 'Glitter Storm' compact, featuring a stunning suspension of glitter and sequins.
Glitter Storm
European manufacturing also brings a modular approach to lip gloss and mascara, with a range of bottle and cap shapes to offer many style choices.
The expertise of HCP's French brush designer SIMP and investments in mascara offers perfect full pack solutions. The Pacific Mascara is a stylish tapered pack that offers extensive decoration and customisation capabilities.
Pacific Mascara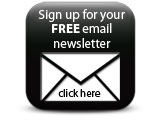 HCP Packaging Group welcomes both press and customers to Cosmoprof Bologna to view these launches and more - please contact your HCP representative to schedule an appointment.
Featured Companies