HCP Packaging present ergonomic, portable and hygienic skin care application
On-the-go pampering
The 'Spatula Shut-off Tube' is a new and innovative pack with an integrated applicator for direct application of soothing gels, lotions, masks or cream formulas.
Combined with an easily squeezable tube, the soft and flexible spatula ensures effective and gentle product transfer, whilst simultaneously massaging for a pampering home-spa experience.
Paired with an ergonomically shaped elliptical tube that fits comfortably into the hand, the TPE applicator can be easily washed to ensure a high level of hygiene.
Refillable and sustainable
For an eco-friendly approach, this screw-neck pack is offered with a refillable PE tube (40-70ml) and reusable TPE applicator to minimise waste packaging.
Avoid leakage and waste
Essential for portability, the convenient auto-closing shut-off patented system engages when the PP over-cap is in place, eliminating mess and waste.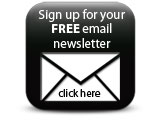 Get in touch with HCP to find out more about HCP's exclusive partnership with skin care innovators Pum-Tech Korea, or visit: www.hcpackaging.com.
Featured Companies