HCP & PTK present over 20 styles of airless compacts
Supplied as part of an exclusive partnership between HCP Packaging & Pum-Tech Korea
Airless Compacts are a convenient and portable packaging choice for 'on-the-go' make-up application; to frequently refresh and reapply for a flawless complexion.
Packaging Benefits:
Controlled release of product and great product evacuation to limit waste.
Excellent hygiene due to reduced risk of contamination.
Extended product shelf-life with reduced exposure of formula to the air; preventing liquid formula from drying out.
Easily adaptable to all brand identities with a range of contemporary profiles and decorative cover options.
Available with a snap-on refillable unit to reduce waste packaging - a sustainable option for the eco-conscious consumer.
With a variety of actuator types available, Airless Compacts are suitable for cosmetics products including liquid foundation, primer, suncare, BB cream, blush and highlighter.
'Button Type' airless compacts are designed with a one piece plate and a separate push-button to effectively dispense a controlled release of formula.
Available with either a single centre hole option or multi-hole design for even distribution of product.
'Touch Type' airless compacts have a one piece plate that is pressed directly to easily dispense a controlled amount of formula.
Supplied with either a single centre hole design or multi-hole option for even distribution of product.
The 'Special Type' range includes 'Cushion' designs that dispense product through a thin mesh or sponge to offer a sensory, cushion-like effect.
Alternatively, the 'Deco Palette Type' can display graphics & logos on a special decorative film, applied to the palette via insert moulding technology to avoid contact with the formula.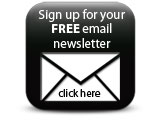 To find out more about HCP's skin care portfolio and exclusive partnership with Pum-Tech Korea, get in touch with your local HCP representative, or visit: www.hcpackaging.com.
Featured Companies