HCP's EcoLab team develops sustainable and eco-friendly beauty packaging
With the health and wellbeing of people and the planet high on the agenda, HCP's EcoLab team pro-actively develops sustainable and eco-friendly beauty packaging; optimising the opportunity to reduce, reuse and recycle.
Procured from reputable sources, HCP produces custom and stock packs in PCR (Post Consumer Recycled) resins of ABS, PE, PP and PET materials.
13mm Standard Lip Gloss (59T)
Keeping lips in tip top shape is an essential part of any self-care beauty regime, with nourishing serums, comforting oils and enriched glosses/liquid formulas.
With a lower environmental impact than items moulded in virgin material, this highly versatile cylindrical stock lip gloss is offered with a 100% R-ABS cap and 100% R-PET bottle.
OFC: 10.4ml
Pair with the following flocked tips for flawless application:
Peanut
A unique design that hugs the lips with a curvaceous and flexible profile. Also effective for concealer products.
Paddle
A soft, paddle shaped applicator for smooth and even application of shimmery and matt lip formulas.
Curved
A curved profile with a slanted tip to contour the lips. Product loading is enhanced with the small reservoir shape.
Citrus
Easy handling with a precision tip; ideal for dotting concealer around the eyes and nose. Design patented.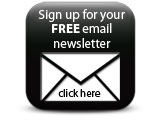 For more information on HCP's products and services please contact your local representative, or visit: www.hcpackaging.com
Featured Companies