HD Brows to offer services in Debenhams
Brand teams up with Benito Brow Bar for service
HD Brows has teamed up with UK brow services provider Benito Brow Bar to bring brow services to Debenhams at the Birmingham Bull Ring centre. The stores will offer HD Brows and HD Brows Express treatments on a walk-in appointment basis.
The collaboration also includes a series of signature make-up looks created by celebrity make-up artists Kristina Theodoris and Celena Handcock. The looks include: Natural Knockout, Smokin, Sculpt & Glow and Lashes & Liner.
Consumers will be able to buy the HD Brows range of make-up products from Benito. The line includes 81 new products for brows, eyes, skin and lips as well as tools and false eyelashes. The products were previously only available through salons and therapists.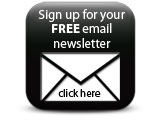 Nilam Jolmes-Patel, CEO and Founder of HD Brows, said: "We are very excited about our collaboration with Benito Brow Bars at Debenhams. With 30 HD Brow Bars under its belt, the brand is known and loved by UK customers, and our affiliation will only serve to strenghten the HD Brows brand and range of services to the customer. We look forward to rolling this out in further locations in the future."
Companies