HR Business Partner - Interim to Permanent – UK – £80,000 + benefits
Dual role for a well-established global beauty brand
My client, a well-established innovative global beauty brand at the top of their game is looking for a strong senior HR business partner to join their dynamic HR function.
This dual sited role will sit within the London and Cambridge offices and require some additional travel within the UK and as well as on a global basis.
Leading a small team, you'll work closely with the MD and provide a commercially informed and insightful go-to HR service at a genuinely exciting time.
Ambitious growth plans and subsequent transformation activities will resound.
The brand's sales channels are truly Omni-Channel and experience of retail (ideally beauty of lifestyle related) will be essential to your success.
The abilityto be something of a chameleon, understanding your internal business customer's challenges quickly and applying commercially astute thinking to enable first class leadership.
Talent development and demonstrable learning and development responsibility are key requirements for this exciting opportunity.
So, if you are an energetic, ambitious and skilful HR operator I'd like to hear from you.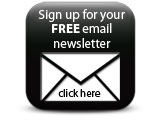 Please send your CV directly to Ali Reffell, Senior Consultant – Health and Beauty at VPss for a prompt
Companies