H&M creates fragrance for Balmain collaboration
#HMBalmaination scent to go on sale in December
Fashion retailer H&M is creating a signature scent to accompany its designer collaboration with Balmain.
The Balmain x H&M collection is set to hit stores tomorrow with huge demand expected. As well as the expected range of clothing, consumers will also be offered a sample of an exclusive scent. The scent has been designed alongside the collection and is due to go on sale in December.
The fragrance will be priced at £34.99 and is the first scent H&M has created as part of one of its annual designer collaborations. The scent is said to combine tonka beans and jasmine over a base of white musk and wood. Balmain designer Olivier Rousteing is said to have had a heavy influence in its creation.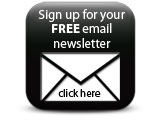 The Balmain x H&M collection will go on sale in a selected number of H&M stores across the world and on the H&M website.
Companies