Hair care advertising hits new highs
Hair care press advertising spend has increased 12%
Hair care press advertising spend is growing from strength to strength. According to mymarketmonitor's findings, hair care has now moved into first place with a 12% spike in spend with total revenues worth £52m. This marks the first time in five years that hair care spend has overtaken skin care, and is also at its highest level since 2008. Fragrance, meanwhile, is also strong as the only other beauty category that is increasing revenue, growing by 8%. Overall, however, beauty press advertising is estimated to be down year on year by 3% or minus £5.6m at rate card.
The new wave of make-up
The arrival of "no make-up make-up" products is said to be revolutionising the complexion market. The growth of products that create the appearance of flawless skin without the use of heavy pigments has been fuelled by the current trend for natural yet immaculate skin, according to mymarketmonitor.com. These gel-based and often colourless products have been formulated using the latest discoveries in chemistry – including chemicals that react with the skin to create natural flushes of colour.
"Products like this work by using tiny light reflecting polymers. They are prism-shaped, so don't just reflect light but scatter it in all directions to perform an optical illusion that has the result of softening visible imperfections," said Christina Lambert, Senior Scientific Advisor at L'Oreal Paris.
New launches that use this technology include L'Oreal Paris' Skin Perfection Magic Touch Instant Blur, which uses 'Optical Blur Polymers' to diffuse light and help improve the appearance of skin quality. Meanwhile, Nanoblur's Optical Skin Cream uses an advanced form of optical prism technology which scatters the light that bounces off the skin to reduce the appearance of lines, wrinkles, crow's feet, sagginess and enlarged pores.
mymarketmonitor.com's top blogs of the week:
•Gh0stparties rounds up her must-have products of the moment
•TheBlackPearl shares her edit of the top performing prestige beauty products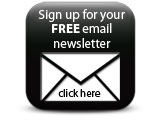 •TheLondonLipgloss compares a range of body scrubs
Companies