Hair dyes removed from shelves after fertility concerns
Hair Care | Ingredients | Regulatory
Three products recalled in Europe after banned substances found
Three hair dye products have been removed from sale following an alert from the European Commission's Rapid Alert System, RAPEX.
Bigen Permanent Powder Hair Colour; Blasol Powder Permanent Hair Colouring Formula and JR Beauty Organics Permanent Powder Hair Colour were found to contain sodium perborate. The substance is said to be toxic if inhaled and can cause eye damage and respiratory irritation. The ingredient may also harm fertility.
RAPEX says the inclusion of this ingredient in these products means that they do not comply with the Cosmetic Products Regulation and must be withdrawn from sale. All three products are classified as posing a "serious risk". In the alert, RAPEX said: "The list of ingredients indicates that the hair-dye contains sodium perborate. Sodium perborate is toxic if inhaled [and] may damage fertility or the unborn child."
In the UK, Tesco and Sainsbury's say that they have already removed the items from their shelves but it is not clear how long they have been available for or where the products originated. A spokesperson from Tesco said: "Customer safety is always our top priority, so we have taken the precautionary measure of issuing a product recall for the Bigen hair dye range."
A spokesperson from the Chartered Trading Standards Institute commented: "Sodium perborate is a prohibited substance under cosmetic products safety regulations because it can cause harm to fertility and unborn children."
However, Dr Christopher Flower, Director General at the CTPA, told Cosmetics Business that there using these hair dyes carries no risk of harm to women or their unborn children because exposure to this ingredient is so low.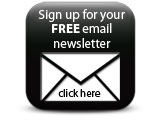 For more information on regulatory affairs please visit: www.regulatorysummit.com