Hair salon Inanch London drives digital presence during Covid-19 lockdown with new online series
Featuring blog posts, tutorials and Instagram live sessions, the business is offering advice on how to keep hair healthy as the coronavirus pandemic continues to keep customers indoors
The eponymous hair salon of celebrity hairstylist Inanch Emir, Inanch London, has embarked on a digital venture offering hair advice to customers self-isolating.
The series will include tutorials, blog posts and Instagram live sessions offering advice on how to keep natural hair and hair extensions healthy at home.
Emir is also set to give a full instruction video on how to remove hair extensions.
"We wanted to find a way to help our clients and others keep their hair in tip-top shape until we can pamper them again in the salon," she said.
In addition to the digital series, the company's in-house brand Gold Class Hair has released a selection of kits for consumers to maintain healthy hair.
This includes the brand's Gold Class Healthy Hair Kit, including a styling brush, argan oil, protecting serum, protecting spray, protein spray, shampoo and conditioner, and maintenance guide.
The package is said to be suitable for all hair types.
Meanwhile, the Gold Class Hair Extensions Removal Kit for pre-bonded hair comprises removal gel, removal pliers, a detangling brush, shampoo and conditioner.
Gold Class Hair's Tape Extension Removal Kit features a tape removal spray, pintail comb, detangling brush, clips and shampoo in an accessory bag.
"We always recommend that pre-bonded hair extensions are removed after three to four months of wear to avoid any tanlging issues as the extension bonds move down with the client's natural hair growth," added Emir.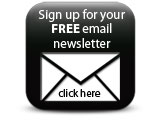 "We didn't want this to be a burden for our clients during the lockdown so we came up with our pre-bonded and tape hair extensions removal home kits."
Companies