Hair styling brand InStyler urges consumers to recycle their electronic waste
In 2018, the amount of worldwide electronic waste or 'e-waste' hit a record high of 49.8 million tonnes
Hair styling brand InStyler is encouraging consumers to stop their old straighteners and curler tools from going to landfill with the launch of a new recycling programme.
The UK brand is accepting working and non-working hair tools from consumers, regardless of brand or where they were bought, to be recycled.
Consumers can fill in an online form for further instructions on how to recycle their products.
For any tools received, InStyler will send 35% off coupon to use toward a future purchase.
In 2018, the amount of worldwide electronic waste or 'e-waste' hit a record high of 49.8 million tonnes with only 12.5% of this being recycled.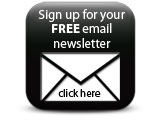 Companies