Half of China's luxury goods are purchased by millennials and younger
Almost half of luxury shoppers in China are under 30, a new regional report has revealed.
According to a study from e-commerce platform Secoo, 48% of prestige products were purchased by millennials and Generation Z in 2017.
The figure is likely to grow as these shoppers are behind 34% of disposable income in China, predicted to grow to 50% by 2025.
Accounting for 22% of luxury sales, the US remains the largest premium market globally but China is a close second at 21%.
Secoo found that the Chinese luxury market is expected to grow by 4% each year to reach 617bn RMB by 2021.
Another key growth driver is the Chinese government introducing policies to stimulate demand for domestic luxury consumption by reducing import duties cosmetics.
In a recent report by Cosmetics Business exploring the key trends in China's beauty industry, Jessica Jin, Associate Beauty Director at Mintel, said: "In recent years, we have seen the growth of Chinese brands, not only in the colour cosmetics category, but across beauty and personal care categories.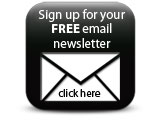 "What Chinese brands are selling is not patriotism, but rather increasing product quality and inherited brand equity and technology."
Companies