Hallstar acquires France's Oléos in all-natural push
Chemicals company buys the creator of 100% natural compounds for use in cosmetics
Oléos creates 100% natural compounds for use in cosmetics


Hallstar acknolwedges there is increasing demand for all-natural formulations


Oléos creates its ingredients via an eco-extraction method that results in high purity and yield
Specialty chemicals company Hallstar has acquired bioactive ingredients company Oléos, which creates 100% natural compounds for use in cosmetics products.
Hallstar acknowledged that demand for all-natural formulations is increasing and that the takeover of Oléos would enhance its technology platform.
In addition to benefiting from natural actives, Hallstar hopes to take advantage of Oléos' positioning in France, which Hallstar's Chairman, CEO and President John Paro described as "the heart of cosmetic innovation".
Anne Rossignol-Castera, President of Oléos, said: "The south of France, with its access to plentiful natural resources and proximity to major customers, has been an ideal place to grow our business over the last seven years."
Meanwhile, Paro said: "Oléos' unique capabilities and technology will enhance Hallstar's technology platform with patented, clinically proven natural active ingredients for beauty and personal care."
He added: "Further, with Oléos, we add a strong team and culture that fits the Hallstar brand."
Oléos creates its ingredients via an eco-extraction method that results in high purity and yield without using organic solvents or other pollutants. The process is recognised as ecologically sustainable.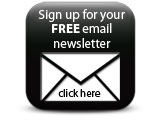 Application of Oléos' actives include in anti-ageing, dark spot diminishment and skin whitening products.
Featured Companies