Hallstar's Olivem 2020 is a multifunctional biomimetic ingredient
Hallstar's new Olivem 2020 is a naturally derived cold process emulsifier offering excellent performance, natural dermollient functionality and superior sensoriality.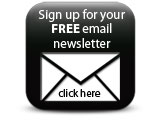 The product's unique composition of fatty acids chemically mimic the skin's own lipidic composition. Clinically proven to soothe and restore, Olivem 2020 ideal for many applications, including face, eye and body care, sun care, baby care, make up, shaving, wet wipes, hand/nail care and hair care.
Featured Companies