Hand sanitiser shortage: Archroma develops in-demand gel ingredient
The thickener is said to be more user friendly for consumers
Swiss colour and speciality chemicals supplier Archroma has developed a thickener to enable brands to create hand sanitiser gels.
Mowiplus HPC 9600 was created to address the hand sanitiser shortage due to the coronavirus.
The product is typically made of alcohol and additives, with a thickener added to create the gel texture.
According to Archrome, gel-based cleansing products are more user-friendly than liquids, as they avoid spilling and wasting sanitiser.
"Everyone at Archroma is currently engaged in the fight against Covid-19, at home and at work, as we do everything we can to protect our loved ones, our colleagues and ourselves", said Marcelo Ribeiro, Head of Sales Brazil at Archroma.
Available in Brazil, the new ingredient is listed in the INCI (International Nomenclature of Cosmetic Ingredients) and is said to meet the July 2016 RDC N°83 ANVISA / MERCOSUL Technical Regulation for personal hygiene products, cosmetics and perfumes.
Regina Oliveira, Head of Sales Latin America at Archroma, added: ""With Mowiplus HPC 9600 we are actually able to directly make a difference and contribute to the fight, by delivering a product that helps to make a more convenient end- product, and to preserve every drop of precious hand sanitiser. It's our nature, and that makes us very proud."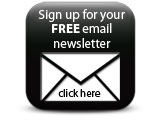 Companies