Harvey Nichols taps into loyalty with Rewards app
Frequent shoppers can unlock rewards including Botox and champagne dinners
UK luxury retailer Harvey Nichols has bypassed the traditional loyalty card in favour of a new app-based rewards programme.
The Rewards by Harvey Nichols app rewards customers for every purchase allocating one point for every pound spent in the UK, in-store and online. The incentive even stretches to any UK Harvey Nichols bar or restaurant including the OXO Tower located on London's Southbank.
And the incentives do not stop there. Encouraging consumers to spend a little extra, the more purchases a consumer makes the further they climb up the points ladder, unlocking different rewards. Rewards range from a one-off smoothie to Botox or a champagne dinner. There will also be voucher rewards to spend four times a year.
The retailer decided to use a smartphone-based rewards system over a traditional card format after analysis showed over 80% of their customers showed preference for an app. To use the app, customers either show their member ID barcode at the till or scan their own receipts.
Shadi Halliwell, Group Marketing and Creative Director at Harvey Nichols, said: "Rewards by Harvey Nichols is uniquely different to competitors' loyalty schemes, firstly because it's an app, which we believe is the future of communication with our customers – instant, personalised and modern. Secondly it offers brilliant and indulgent experiences which will help our customers be fearlessly stylish."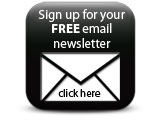 For more information about the loyalty card, click here.
Companies