Harvey Nichols uses new merchandising strategy to keep customers online
In four weeks the UK retailer saw conversions from category to product display pages grow by 31%
Harvey Nichols has seen growth in its onsite conversion following an improved merchandising strategy.
The new strategy - in partnership with e-commerce visual merchandising company ATTRAQT Fredhopper - was introduced as part of the brand's website restructure, which encourages customers to stay on its site for longer.
Thanks to ATTRAQT Fredhopper's most advanced process, the website is easier for customers to navigate.
Pam Reynolds, Head of Online at Harvey Nichols, said: "We want to offer our customers the same incredible experience online that they have when they enter one of our stores."
Click throughs from category pages saw a rise of 23% in four weeks from customers on mobile devices, while conversions from category to product display by desktop users increased by 31%.
"We are impressed with the performance and results, and that gives us peace of mind, especially at peak trading times.
"Shoppers are staying longer on our site - engaging more with category filters and clicking onto product pages, which ultimately helps increase sales."
Harvey Nichols has been working with the technology company since 2013 to produce the optimum merchandising strategy.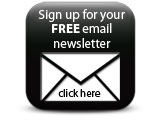 John Raap, Chief Commercial Officer at ATTRAQT Fredhopper, said: "By restructuring its website and implementing technology that allows the online team to apply advanced visual merchandising techniques, Harvey Nichols is offering an inspirational digital shopping experience."
Companies