Head of Digital and Ecommerce – London – £100-150,000
A Digital Expert with a love of fashion and beauty
Do you have a proven track record of working in digital beauty marketing at management level?
Can you can conjure up innovative content that grabs attention and increases sales?
With your extensive digital and leadership experience you be joining an internationally recognised cosmetic brand, adored by Key Influencers and followed by millions to help drive our strong global image, awareness and brand positioning across all digital channels.
You will be responsible for creating the digital strategy globally in line with company objectives, managing all digital marketing activities including interacting with consumers across different social platform and third-party retail relationships.
Financially savvy, you will take full P&L responsibility for our own eCommerce site as well as third party retailers. Liaising with international, you will manage site features, user experience and merchandising.
With demonstrated ability to articulate a vision and execute in a fast-paced environment, you will build and motivate your team, work closely with internal departments and external agencies to ensure growth and sales across all channels.
You must have experience leading digital and social marketing strategy within a fashion or beauty eCommerce background.
This is a great opportunity, if you are up to date with digital technology, apply now!
(Ref AE1171).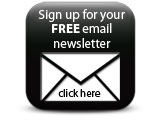 Email your CV to ae@arthuredward.co.uk or contact:
Heidi Bannister 01183 778 393 / 07747 792 272 / heidib@arthuredward.co.uk
Ana Filipa Calado 07792 958 152 / filic@arthuredward.co.uk
Melissa Shifrin 07803 504 100 / mels@arthuredward.co.uk
Holly Stanley 07384 256 771 / hollys@arthuredward.co.uk
Ben Ford 07710 392 825 / benf@arthuredward.co.uk
Christina Krajewski 07342 883 457 / christinak@arthuredward.co.uk
Joseph Bannister 07546 435 243 / joeb@arthuredward.co.uk
Companies