Head of Marketing (UK) – Central London – DOE
Responsible for the UK marketing of the company's brand portfolio
Do you have a proven track record of brand management, strategy creation and implementation within the FMCG industry?
Are you passionate about colour cosmetics?
With extensive experience in marketing at a senior level and excellent leadership skills, you will be responsible for the UK marketing of the company's brand portfolio, including cosmetics and personal care.
Looking after the brand development, brand and product concepts, visual branding, campaign development, NPD as well as the operational implementation in the UK market, sales tracking, media plans, PR, POS, launch marketing.
You are knowledgeable of all social media tools available to promote the brands and reach their target audience. Always on top of global trends – from Korean and Japanese Beauty, emerging trends from the West Coast, as well as Europe and the UK.
Reporting to the VP of Sales & Marketing, you will develop and implement the strategy for the brands. With a particular focus on colour cosmetics, you will work with development to drive NPD and position the brand, setting it as a clear preferential choice to its key competitors. 
If you want to be part of an innovate beauty player and help shaping the future of their brands, apply today!
(Ref AE1255).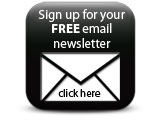 Email your CV to ae@arthuredward.co.uk or contact:
Heidi Bannister 01183 778 393 / 07747 792 272 / heidib@arthuredward.co.uk
Ana Filipa Calado 07792 958 152 / filic@arthuredward.co.uk
Melissa Shifrin 07803 504 100 / mels@arthuredward.co.uk
Holly Stanley 07384 256 771 / hollys@arthuredward.co.uk
Ben Ford 07710 392 825 / benf@arthuredward.co.uk
Christina Krajewski 07342 883 457 / christinak@arthuredward.co.uk
Joseph Bannister 07546 435 243 / joeb@arthuredward.co.uk
Featured Companies