Head of Production – Wiltshire – up to £110,000 +£4,700 car bonus
Manage and develop the Process, Filling, Packing, Engineering, and Logistics operation
We are looking for someone who can "hit the ground running" and quickly take responsibility for running the day to day factory operations.
Ideally, you will not only hold an FMCG background but specifically with liquid filling experience and with excellent people, leadership and time management skills. You will need to be strong from day one as this is definitely not a development role, they are looking for someone already well able to operate at this level.
This role will manage and develop the Process, Filling, Packing, Engineering, and Logistics operation in line with business objectives. You will be in charge of a team of 300+, managing shift patters and understand deeply around the hygiene and Quality Standards.
Major accountabilities are as followed:
To ensure achievement of the Process (bulk manufacture) Filling and Packing manufacturing schedules on time and in full.
To ensure all finished items are dispatched to customers on time and in full.
To ensure all quality systems and processes are adhered to at all times.
To ensure all manufacturing records and reports are produced in a timely and accurate manner.
To review all audits including customer, external organisations, and internal ensuring prompt resolution of any non-compliance.
To ensure compliance with Company hygiene policies at all times.
To ensure compliance with Company Health & Safety and Environmental policies.
To manage all operational budgets to agreed levels.
To manage and drive productivity and efficiency increases within area of responsibility. Particular focus upon wastage, direct labour efficiency, overhead costs, and throughputs.
To initiate and drive continuous improvement activities in all areas using Lean techniques
To drive a bulk batch time reduction programme.
To manage develop a culture with the highest levels of employee engagement.
To ensure training and coaching programmes are in place and records maintained for all personnel.
To ensure the highest standards of stock management.
To contribute fully to the NPD process.
To initiate and manage capital investment projects to agreed timelines and costs.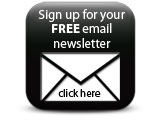 If this opportunity has grabbed your attention and you have the right background and experience then please forward your details for a speedy and professional response to Matt Venables at VPss; mvenables@vpss.co.uk 01473 685588
Companies