Head of Regulatory Compliance – Europe – £40,000 - £48,000
Custodian of product compliance
You will be the custodian of product compliance and all legal and regulatory requirements for the business. The role is specifically centred around keeping the business compliant in Europe but a knowledge of other global regulations would be beneficial.
Ideally, they will be looking for somebody who has already been carrying out this role in a similar business, certainly within the cosmetics industry.
This is a senior role rather than a development opportunity and as such they need someone who is ready to go on day one.
This role will be reporting to the head of R and D, ensuring that all legal and regulatory responsibilities are fully understood and compliant within the Business.
Developing and maintaining systems to ensure business compliance with its legislative responsibilities and being the primary point of contact within the business for all competent authorities.
With this you will ensure that any new requirements or changes to existing requirements are understood and that internal systems are modified to ensure continued compliance.
You will manage the technical information team ensuring that all customer requirements in terms of compliance to codes of practice are met.
Undertaking succession planning within the technical information department resulting in sufficient developmental training taking place.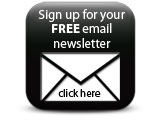 If this opportunity has grabbed your attention and you have the right background and experience then please forward your details for a speedy and professional response to Matt Venables at VPss; mvenables@vpss.co.uk 01473 685588 Please quote CosBus in your application
Companies