Henkel acquires Shiseido's US professional hair care business
The German conglomerate is set to expand its presence in the US professional hair care market with the acquisition of Zotos International
Henkel has signed an agreement to acquire Shiseido's US professional hair care subsidary for $485m, in a bid to broaden its brand portfolio and strengthen its professional hair business in the region.
The agreement will see the German multinational take over Zotos International, Shiseido's Connecticut, US-based professional hair company, and its brands including Zotos Professional, AGEbeautiful and Joico.
Henkel's CEO Hans Van Bylen said: "This acquisition is part of our strategy to expand our position in attractive markets and categories.
"It will further strengthen our Hair Professional business in the US, the world's single biggest hair professional market."
Hair care acquisition spree
The transaction follows Henkel's acquisition of Nattura Laboratorios and its professional hair care brand Pravana; its third in recent years after acquiring US companies Sexy Hair, Alterna and Kenra in 2014 as part of the company's drive to expand in the US professional hair market.
Van Bylen added: "The high-performance and high-quality brands are a perfect fit for our Beauty Care business.
"We are looking forward to welcoming Zotos' experienced team at Henkel."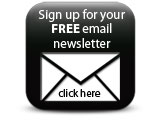 The acquisition is subject to customary closing conditions, including regulatory approvals.