Henkel buys Nattura Laboratories hair care brands
The Germany personal care giant is to acquire professional hair care brands as part of the deal including Pravana
Henkel has announced a deal to acquire Mexico-Based Nattura Laboratories, which owns professional hair care brands.
The German cosmetics and personal care company has also bought Nattura's associated companies in the USA, Colombia and Spain.
Brands include arium, Pravana and Tec Italy, among others. Pravana and Tec Italy are said to be the company's core brands, raking in more than €100m in 2016.
Henkel CEO Hans Van Bylen, said: "This acquisition is part of our strategy to strengthen our position in attractive markets and categories.
"We will expand our Hair Professional business in Mexico and further leverage our brand portfolio in the US hair professional market."
Pascal Houdayer, Executive Vice President and responsible for Henkel's Beauty Care business, added: "The high-performance and high-quality brands of Nattura Laboratorios are a perfect fit for our beauty care business.
"They will complete our Hair Professional Colourants core category and will reinforce Henkel's global number three position in this business.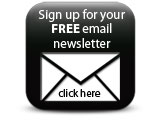 "Moreover, this transaction will provide a platform for further growth in the attractive Latin American market."
Companies