Henkel employees arrive at new management center
The modern office complex is located in the city's fast-growing Yangpu district
More than 300 Henkel employees across its different business functions, including the Beauty Care unit, have moved into its new management centre in Shanghai, located in the city's fast-growing Yangpu district.
The modern office complex has been designed to encourage a culture of cooperation and transparency, featuring a variety of workspaces. The center is equipped with focus rooms for individual or one-to-one work, meeting rooms, and less formal 'collaboration areas' where employees can connect with colleagues from around the world.
The complex is surrounded by peaceful, natural scenery, to encourage relaxation and rejuvenation among employees. There are a variety of restaurants and good transport links in the area, serving to help the center to become an important base for the company as Henkel looks to grow its business in China and the Asia-Pacific region.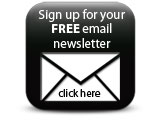 The Henkel Management Center is also only 30 minutes away from the company's Zhangjiang headquarters, which will remain a key strategic location for Henkel's China and Asia-Pacific operations.
Companies