Henkel expands US presence with two new Connecticut R&D facilities
The Right Guard and Schwarzkopf owner will use its Stamford and Turnbull locations to develop products for its personal care brands
Henkel has unveiled two new research and development facilities in Connecticut, US, in an effort to expand its presence in the region and bring consumers more innovative personal care products.
The consumer goods company's latest facility in Stamford, Connecticut, includes a formulation lab and clinical testing lab, which will be used by Henkel's Beauty Care brands including Right Guard, Schwarzkopf and got2b.
Measuring 24,000sqft, the site employs around 40 people and provides an improved workspace for creating and testing products, according to the company.
Martina Spinatsch, Vice President of Research and Development for Henkel's Beauty Care division, said: "Our new location in Stamford allows for optimal access to key suppliers and customers, while giving our research and development team a state-of-the-art workspace to achieve their full potential in creating and testing top quality product formulations and packages.
"In addition, the proximity of our labs to our marketing teams encourages collaboration and enables us to ensure all of our Beauty Care brands benefit from our advanced technologies and scientific expertise."
Continuing US growth
Meanwhile, the company's second facility in Turnbull will focus on formulation and packaging design, with an evaluation centre for consumer products and fragrances and two pilot plants dedicated to scaling up production for Henkel's Beauty Care and Laundry & Home Care divisions.
Dr Charles Crawford, Head of R&D for Henkel's Laundry & Home Care division in North America, said: "With the expansion of our research and development facilities in Trumbull, Henkel is demonstrating its commitment not only to the local community, but to continuing the growth of its Laundry, Home Care and Beauty Care businesses.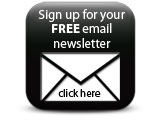 "By broadening our scientific and technical capabilities, we are investing in our position as a leading provider of laundry, home care and beauty care products in North America, enabling our brands to launch innovative new products that delight consumers."
Companies