Henkel puts digitalisation at forefront of investment
The German-based beauty giant has committed €100m to its digital transformation, while €200m will be spread across investments in its brand
German-based consumer products company Henkel has announced it will dedicate one third of investments to its digital transformation.
In a statement the Schwarzkopf brand owner said it would step up its investments by around €300m from 2019 onwards.
The remaining two thirds (€200m), said Henkel, would be spread across investments in its brands, technologies, innovations and key markets.
This will include new formulations for hair care brands including Schauma, Syoss and Gliss.
Meanwhile, the digital transformation will be accelerated by expansions of investments in digital businesses, analytics and infrastructure.
This is also set to be strengthened by the development of e-commerce-ready product formats and new digital services.
Henkel's CEO Hans Van Bylen said: "We will strengthen our position by accelerating the launch of new brands and innovations, increasing our marketing investments and driving digitalisation even further.
"At the same time, we will continue to maintain our high cost discipline, pursue further efficiency gains and continually adjust our structures."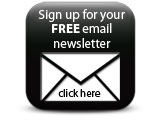 The beauty company also recently announced its commitment to end plastic waste – read more here.
Companies