Henkel recognises Inolex for sustainable ingredient leadership
Inolex's LexFeel D5 wins Sustainability Award as a safe, sustainable, and high performance ingredient for beauty care
Kevin Gallagher, INOLEX Board Member; David Plimpton, CEO; Lisa Gandolfi, PhD, Director of Marketing; Arthur Knox, VP Global Head of Sales
Inolex was honored to receive the Sustainability Award from Henkel Beauty Care during the Henkel Awards Reception at the 2020 American Cleaning Institute (ACI) Annual Meeting and Industry Convention in Orlando, Florida.
The award was given for LexFeel D5, a sustainable, high-performance silicone alternative ingredient.
"We are grateful to be recognized by our partners at Henkel, and proud to be part of a larger movement to bring sustainable Beauty Care options to consumers," said David Plimpton, Inolex CEO.
"We also appreciate the global platform that ACI provides to bring Home Care and Personal Care organisations together for broader learning and advocacy around sustainability.
"The ACI community serves an invaluable role in promoting the health and quality of life of people and the protection of our planet."
LexFeel D5 (Neopentyl Glycol Diheptanoate (and) Isododecane) is an advanced multicomponent emollient that delivers high performance hair care benefits. It is readily biodegradable and provides an alternative to traditional cyclomethicones while yielding similar properties and performance.
With rising consumer interest in silicone-free products, as well as tighter regulatory restrictions on silicones, LexFeel D5 fills an important need across the industry for a silicone alternative that meets exceptional performance, safety, and environmental standards.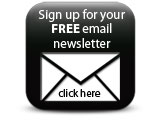 "Henkel's endorsement of innovative ingredients like LexFeel D5 demonstrates how sustainability is adopted through the many steps that go into bringing a consumer product to life. Inolex is thrilled to be part of the change," said Plimpton.
Featured Companies
See also