Henkel releases Sustainability Report, plus announces 2013 figures
Beauty giant Henkel publishes its Sustainability Report and announces strong financial performance
German beauty giant Henkel published its Sustainability Report for 2013, detailing the important environmental and social progress made by the company over the last year. One key aspect is the active involvement and training of employees worldwide. This 23rd report also highlights sustainable product innovations, aligned to the long-term goal of the company: to triple its resource efficiency by 2030.
Henkel continued to focus on its Sustainability Strategy, presented two years ago, outlining the company's long-term goal of achieving more with less, increasing resource efficiency by a factor of 3 by 2030, and creating solutions for sustainable development. These include innovative products, joint projects with partners from the community, industry, and the political world, and numerous sustainability initiatives involving around 47,000 employees worldwide. "The examples featured in the Sustainability Report show that we are on course to meet our targets," noted Kathrin Menges, Executive Vice President Human Resources and Chair of Henkel's Sustainability Council. "Our employees' understanding and commitment to sustainability are the key factor in our success. Which is why we have thoroughly integrated issues of sustainability into our in-house training programmes and will continue to do so."
The training programmes include workplace safety as well as special advanced training programs for management trainees in emerging markets. The Sustainability Ambassadors programme was one of the most important training initiatives in 2013. The programme gives Henkel employees skills to competently convey the importance of sustainability to their co-workers, suppliers, customers, and consumers, and to school children. Since the start of the programme in 2012, Henkel has trained around 1,500 sustainability ambassadors, who have brought learning in sustainability to more than 15,000 school children in 25 countries.
The company identifies one of its strengths as the alignment of its strategy to sustainability. This enables the company to further strengthen its leading role in sustainability, which was confirmed in 2013 in international rankings. Henkel was ranked Sector Leader in the Dow Jones Sustainability Index for the seventh consecutive year. It was also included in the FTSE4Good ethical index for the 13th year in a row, and ranked among the World's Most Ethical Companies for the sixth time running. The positive trend in the sustainability scorecard for 2013 also demonstrates the firm's continued efforts to improve efficiency and safety. Over the past eleven years, for example, the company has cut water and energy consumption by 51% and 44% respectively, and reduced waste by 47% per ton of production.
In other news, Henkel posted its 2013 financial results: a solid organic sales growth of 3.5% (slightly below the prior-year level), with sales of €16.36bn, and an adjusted operating profit of +7.8%, to €2.52bn. Solid organic sales growth of 3% was achieved by the Beauty Care business unit. Nominal sales in this unit amounted to €3.51bn, compared to €3.54bn in the previous year.
Business development in the emerging markets was particularly successful, with Asia (excluding Japan) standing out through double-digit growth thanks to substantial business expansion in China. Continuing the successful trend of the recent years, the Africa/Middle East region likewise posted double-digit growth rates, despite political instability. Sales growth in Latin America and Eastern Europe was also solid.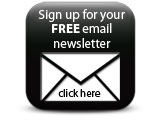 Organic sales in mature markets showed an overall increase. The solid sales growth in North America is particularly noteworthy. Positive sales growth was achieved in Western Europe despite weak economic development - particularly in Southern Europe - and in the face of a declining market. By contrast, sales in the mature markets of the Asia-Pacific region fell short of the previous year's level. Reported operating profit amounted to €474m compared to €483m in the previous year.