Henkel reports 9.6% sales increase in Q2
The German consumer goods company reported strong growth for the second quarter, with sales reaching an all-time high of €5.1bn
Henkel has announced its results for the second quarter of 2017, reporting a 9.6% increase in sales.
The Germany-based consumer goods company, whose brands include Schwarzkopf and Right Guard, saw sales reach an all-time high of €5.1bn, and reported strong organic growth of 2.2%.
Henkel CEO Hans Van Bylen said: "Henkel delivered a strong performance in the second quarter, reaching new highs in quarterly sales, adjusted operating profit and EBIT margin as well as earnings per preferred share."
The company saw a double digit increase in operating profit, up 11% to reach €909m, while earnings per preferred share (EPS) grew 10.7% to €1.55.
In its Beauty Care business, organic sales grew by 0.9% to €997m, while adjusted operating profit showed a strong increase of 4.3%.
Van Bylen cautioned that the company anticipates a "volatile" market environment for the rest of the year, with currency fluctations contributing to difficult conditions in the consumer goods market.
However, he confirmed Henkel's outlook for the fiscal year 2017, saying that the company expects organic sales growth of 2-4%.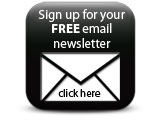 He added: "We expect our adjusted EBIT margin to increase to more than 17% and adjusted earnings per preferred share to grow between 7-9%."
Companies