Henkel sales up 11.6% in Q2
Body Care | Hair Care | Male Grooming | Skin Care
Strong quarter underscores 2010 15% profits increase forecast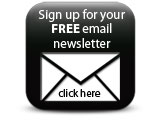 The Henkel industrial group, which includes cosmetics and toiletries, has reported an overall 11.6% rise in Q2

2010 sales to €3.8bn with organic sales growth of 6.8% and operating earnings up 54.5% at €476m. Despite a strong performance in the same quarter of the previous year, the cosmetics and body care products division achieved a 5% increase in sales to €865m with growth above the market average and following on from a successful Q1.

The Asian, African/near Eastern, Latin American and east European markets continued to contribute to growth while there was a slight downward trend in North America. Domestic sales rose strongly and operating profits in the division went up 12.4% to €112m.

Hair care cosmetics reported positive development with market share increasing generally, helped by the introduction of new product lines. The Syoss range of hair colouring products had a successful roll-out and the launch of the Gelee Royale and Diadem Gelee Royale colouration creams was a success. There were several relaunches, notably those of the Reactivance skin care line, while there were successful body care product introductions, including Fa 3D Protect and the relaunch of Dial4Men with the Right Guard deodorants in east and west Europe.

Henkel raised its sales forecasts for 2010 in May but these were judged too cautious by the market and the current forecast is for a rise of about 15% in profits for the full year.


Companies