Henkel "well on track" to meet 2016 targets
German cosmetics player aims to make sales of €20bn
German cosmetics player Henkel appears to be in the pink of health. The owner of brands such as Schwarzkopf and Right Guard experienced a "record year" in 2015, with CEO Kasper Rorsted stating that the company is "well on track" to meet its main targets for 2016.
The company's proposed dividends are at a new high; proposed dividends for both share classes have jumped 16 cents to €1.47 per preferred share and €1.45 per ordinary share. The pay-out represents an increase of more than 12% compared with the prior year.
The outlook for 2016 looks positive. Rorsted revealed the company expected organic sale growth of 2-4% the the full fiscal year 2016, while EBIT margins are forecast to grow roughly 16.5% and adjusted EPS to grow between 8-11%.
Looking at the company's growth targets, Henkel aims to make sales of €20bn by the end of 2016, with €10bn each from emerging and mature markets.
Henkel's beauty care lighthouse in Dusseldorf, Germany
Hans Van Bylen is due to takeover as CEO from Rorsted on 1 May. At the time of the announcement, Simone Bagel-Trah, Chairwoman of the Supervisory Board and the Shareholders' Committee, said: "With the appointment of Hans Van Bylen as new CEO we have named a strong successor to the CEO position at an early time – as it is common practice at Henkel."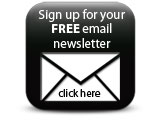 She added: "Kasper Rorsted has achieved a lot for Henkel. Under his leadership since 2008, the company has delivered a successful performance in a challenging market environment. Sales and profitability increased significantly and our top brands have been strengthened. This is also reflected in a significantly increased market capitalization which has been more than tripled since Kasper Rorsted took the helm. I would like to sincerely thank Kasper Rorsted on behalf of all governance committees, employees and shareholders of Henkel."
Companies