Henkel's beauty sales grow 3.8% in Q2 2018, despite US trucking shortage
Overall, company sales hit an all-time high of €5.1bn, with 3.5% growth
Henkel's CEO Hans Van Bylen has acknowledged the positive development of the company's Beauty Care business in Q2 2018, despite US trucking shortages having a negative effect on sales.
The division, which includes brands such as Schwarzkopf, Dial and syoss, recorded nominal sales growth of 3.8% to reach €1.03bn.
Adjusted operating profit grew by 4.4% and reached €187m, while return on sales went up 0.1 percentage points to 18.1%.
However, Henkel's consumer goods businesses were adversely affected by delivery difficulties in North America stemming from trucking shortages.
The Beauty Care business unit showed an organic sales development of 2% below the prior-year period; with 17.4%, adjusted return on sales was at the level of Q1 2017.
Focusing on the positives, Bylen said: "Driven by strong organic growth, Henkel delivered a good development in the second quarter despite significant negative currency effects and higher material prices.
"We increased quarterly sales to an all-time high, further improved our adjusted EBIT margin and achieved the highest quarterly adjusted earnings to date.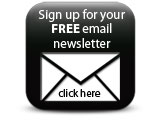 "Our Adhesive Technologies business unit delivered very strong organic growth, Laundry & Home Care reported good growth and the development of Beauty Care was also positive."
Companies