Henry van den Heuvel appointed Global Creative Director at Eurofragance
Van den Heuvel will manage the international team of perfumers of the fragrance company
Van den Heuvel will manage the international team of perfumers of the fragrance company
Henry van den Heuvel
Henry van den Heuvel has been appointed Global Creative Director at Eurofragance. This position has been created to meet the company's needs for a manager to oversee its teams of perfumers around the world. Eurofragance has creative centres in Barcelona and Mexico with a center in Dubai to follow soon.
Henry van den Heuvel has been Senior Perfumer at Eurofragance since February 2014 and from now on he will also be managing the company's international team of perfumers. Van den Heuvel will also act as a mentor in the perfumer training program at Eurofragance, an initiative through which the company trains promising future candidates for this profession.
Van den Heuvel already has more than 25 years of experience creating fragrances. He has special expertise in Home Care Fragrances. Van den Heuvel was Creative Director Perfumery for the company Takasago in the United States for more than nine years. He also worked at Firmenich and PFW. During his long career, this perfumer has proven his capacity to combine creative tasks with managing international teams. Van den Heuvel will be based at the Eurofragance headquarters in Sant Cugat (Barcelona) until the end of 2015, when he will move to Singapore to strengthen Eurofragance in the Asian market.
Eurofragance, "Capturing sensations" since 1990
Eurofragance is an international, family-owned company dedicated to the design and production of fragrances for perfumery, personal and home care products. It was created in 1990 with the slogan "Capturing sensations". It creates unique fragrances in which it invests its creativity, passion and know-how so as to give its customers' products an added value.
Eurofragance has local presence in over 60 countries and its sales span the five continents. Its subsidiaries are located in Turkey, Mexico, Dubai and Singapore and it has production plants in Barcelona and Mexico D.F. Furthermore, it has exclusive distribution in the Philippines and a sales office in Poland. It has a turnover of 53.7 million euros and employs over 200 professionals.
Eurofragance is a socially responsible company. It is committed to education and offers scholarships to students at IQS (Chemistry Institute of Sarrià) in Barcelona and collaborates with UPC Campus (Polytechnic University of Catalonia) in Terrassa in the Aromas and Fragrances Master, which it provides with material and teaching staff. It is part of the Patronage Council of Pascual Maragall Foundation, collaborating on research in Alzheimer's. It participates in research on the effects of olfactory therapies applied to neurodegenerative diseases in childhood. It develops policies for the reconciliation of family and working life for its employees.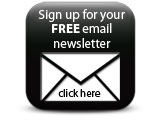 For more information; Montserrat Arias. Bemypartner.
Tel. +34 93 250 48 24 / +34 687747846. Montserrat.arias@bemypartner.es
Featured Companies