Herbal Essences introduces limited edition Memorable collection
Three fragrances of shampoo and conditioner
Peach blossom
Herbal Essences Limited Edition Memorable fragrance collection includes three variants of shampoo and conditioner with a wild flower inspired fragrance.
The scents are said to give the experience of walking through a vast meadow of flowers with scents of gardenia, freesia and peach blossom.
The peach blossom variant combines the sweet smell of peach blossom with oriental jasmine and is said to leave coloured hair looking radiant.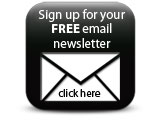 RRP £3.99 each, P&G, herbalessences.com.
Companies