Herbal beauty spreads its roots in Europe and Asia Pacific
As consumers continue to embrace healthy living and wellness on a deeper level, herbal and ayurvedic cosmetics brands are increasingly coming into their own
India has long been a leader in the world of ayurvedic-inspired cosmetics, but now other countries are taking interest as natural and organic beauty grows in popularity.
The ancient practice of using plants to heal and prevent health problems is something that wellness-oriented consumers from around the world are paying more attention to, especially those in Europe and Asia Pacific. But what can we expect from these markets in particular going forwards?
Deal-breakers
Consumers here are looking for products that have more than one function and address specific issues, such as acne or hair problems, claims analysis by Future Market Insights Global & Consulting. Among the traits desired by consumers are multifunctionality, long lasting formulas and specialisation. Affordable pricing is also said to be a contributing factor towards anticipated market growth.
Skin wins
The herbal beauty product market is predicted to be dominated by the skin care category through to 2026, holding 45.7% in 2016. Of this category, creams and lotions are predicted to account for major value share over the period. Hair care is forecast to follow in second place. The Asia Pacific region dominated the overall market in terms of value in 2015 and China is anticipated to represent high value share through to 2026.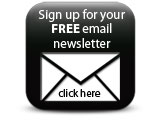 The forecast value of the herbal beauty products market by 2026


The CAGR of the Europe & Asia Pacific herbal beauty products market from 2016-2026


The CAGR of the supermarket channel to 2026. This channel is projected to account for the highest share of sales.
Companies