Here to help: Watsons China connects retail staff with WeChat partnership
The app will allow customers and staff to chat via the site and beauty-related questions in order to shop its ranges
Personal care retailer Watsons China has teamed up with the country's most popular messaging and payment platform, WeChat, to launch a new digital service.
As part of the new WeChat Work Platform, customers will be able to connect with retail staff to ask personalised beauty queries in order to find products.
The service will launch in conjunction with Watsons China's first online shop, which is set to open in Q1.
Watsons China Store Manager Ellen Shen said the service will help nurture relationships with their clients.
She said: "They can now contact us any time for personalised services and advice. We're glad to be able to earn their trust and become their friends.
"Since its launch, we've received very positive responses from customers who have added us as friends to enjoy this one-to-one service."
Also joining the new shopping experience is Watsons China's new AI-powered chatbot named Wilson.
Wilson will be able to provide professional and personal advice as customers shop online.
Meanwhile, commenting on the company's new digital capabilities, CEO Kulvinder Birring said: "With big data technology, these social commerce platforms add another dimension to our relationship with customers, enabling us to connect and interact with them, and ultimately become the most-loved brand of our customers.
"To retain our over 65 million loyal members, as well as appeal to new customers, we have to be at the cutting edge of retailing and find a way to stay close with them."
Last year, beauty giant L'Oréal collaborated with WeChat to introduce its first AR make-up try-on app.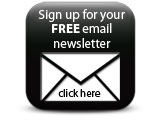 Meanwhile, online beauty retailer Feelunique also partnered with the messaging app to launch its Mini Programme shopping platform in the market.
---
Companies