Hermès defence boosted amid record profits
Sales surpassed expectations
Hermès, desperate to keep predatory LVMH boss Bernard Arnault at bay, has been given a boost. Paris prosecutors are said to be investigating, the New York Times reports, whether Arnault broke insider trading regulations, while building up his stake in Hermès.
If French prosecutors judge Arnault did break the rules, then his on-going attempts to buy up Hermès will likely be substantially damaged. The Autorité des Marchés Financiers, the French financial market regulator, has been looking at Arnault's actions – which were secretly achieved through equity swaps, a complex derivative instrument - though it's unlikely to reach a decisive judgement on the issue till later in the year.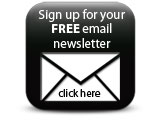 Currently Arnault has amassed a 22% stake in Hermès. Meanwhile Hermès has reported record profits for 2012; net profits came in at €945m, a figure beyond what most analysts had predicted. Crucially, operating profits came in at €1.12bn, again, above the financial community's expectations. To cream things off, margins also ended the year at 32.1%, the highest figure achieved since the company was taken public in the early nineties. However, like many luxury players, Hermès must be watching the depreciating Japanese yen closely. The yen has fallen hard since new Japanese prime minister Shinzo Abe came to power, flooding the economy with cheap lending, consequently making imports more expensive.
Companies