High Oil Innovations: Formulating with high levels of oils, why and how?
Introducing 'High Oil Innovations'
Cleansing oils, in-shower moisturisers and cleansing conditioner! All examples of novel application formats that are increasingly prominent in the personal care market.
The common link between these?
They all use high concentrations of oil as a core functional ingredient. Introducing…'High Oil Innovations'
Why oil?
Oils are a fundamental ingredient for personal care. The wide range of benefits they provide offers a versatility not commonly seen in other ingredient categories, including;
Emolliency
Providing natural & green claims
Moisturisation
Preservation / Antibacterial properties
Conditioning for both hair & skin
Fragrances
Solvency
UV protection
Active functions including anti-ageing
Incorporating oils into a formulation is also an excellent means of achieving popular labelling claims. Figures A and B illustrate for skin and hair care the most frequently occurring labelling claims.1
Figure A: Claim popularity within skincare:
For skincare botanical and moisturising are currently by far the most common claims. The inclusion of oil is one possible way to achieve both of these without restricting a formulations functionality or adding significant cost.
Figure B: Claim popularity in Hair Care:
For hair care the labelling claims are very similar with a few key differences. Moisturising unsurprisingly isn't as prevalent as in skincare but botanical claims are still highly desirable.
Brightening or adding gloss to the hair is also very prominent. This is another property where oils such as silicones are traditionally used. Petroleum derived oils are however following a trend seen in the wider personal care market with natural oils and polymers increasingly preferred.
High Oil Innovations
Whilst oils offer countless benefits their longstanding presence in the personal care market does restrict the scope for innovation. Their use at higher concentrations presents greater opportunity to draw on their inherent benefits whilst creating niche application formats and aesthetics that differentiate in a mature market.
If you would like to find out more, James Hodgkinson, Technical Development Manager for Surfachem will be presenting 'High Oil Innovations' at SCS Formulate 2015 on the 17th of November at 14.00.
The presentation will include an in depth analysis of the use of oils in personal care, why high oil formulations have become popular and a summary of key technologies that make new novel applications possible.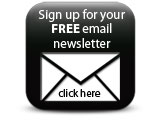 1. Mintel GNPD Data 2015
Featured Companies